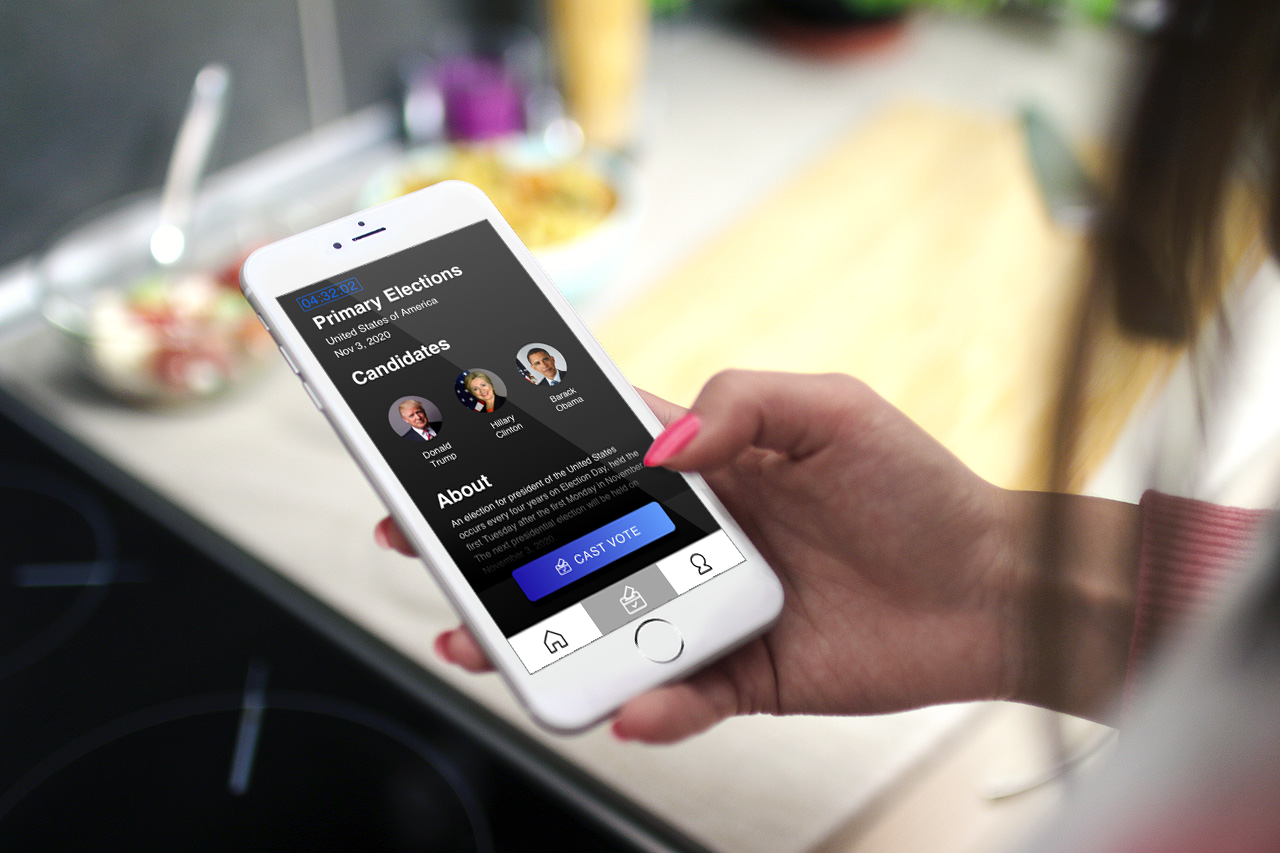 Hackathon Projects
Throughout college, I have participated in several hackathons. Here are a few projects that I was proud of.
duration
32 hours
location
Seoul, South Korea
Team Members
Ethan Finkel, Kwon Tack Lim, Fama Ndiaye, Leo Wu
HyconHacks – VoteBlock
Our team explored a concept for a voting app that stores ballots on a shared ledger. I wrote a blog post about the experience, and it was featured by MouseBelt, a blockchain accelerator program, who gave me a scholarship to attend the event.
I was in charge of the app's UX design, logo design, and our final slide deck design.
duration
8 hours
location
Seattle, Washington
Team Members
Mark Conrad, Jonny Luntzel, Edward Wei
SWE Hacks – Citiver
For the Society of Women Engineers Hackathon, my team created an app that would use blockchain to help people to become US citizens. I was mainly responsible for creating the interface of the app.
duration
24 hours
location
Seattle, Washington
Team Members
Thipok Cholsaipant, Tenma Rollins
Code Day – Music Viz
Visualization of audio via your computer's audio in (mic or otherwise), using your browser's JavaScript + Web Audio API. Our team won an award for "Best Application". CodeDay challenged me to learn coding with no experience in Javascript, and in the end I was able to use and lend my skills to create simple bubble visuals and bring ideas to life. I have a better understanding of APIs and GitLab and what software developers need to make products work. Even as someone who prefers designing over developing, I learned to communicate my ideas while understanding their constraints.